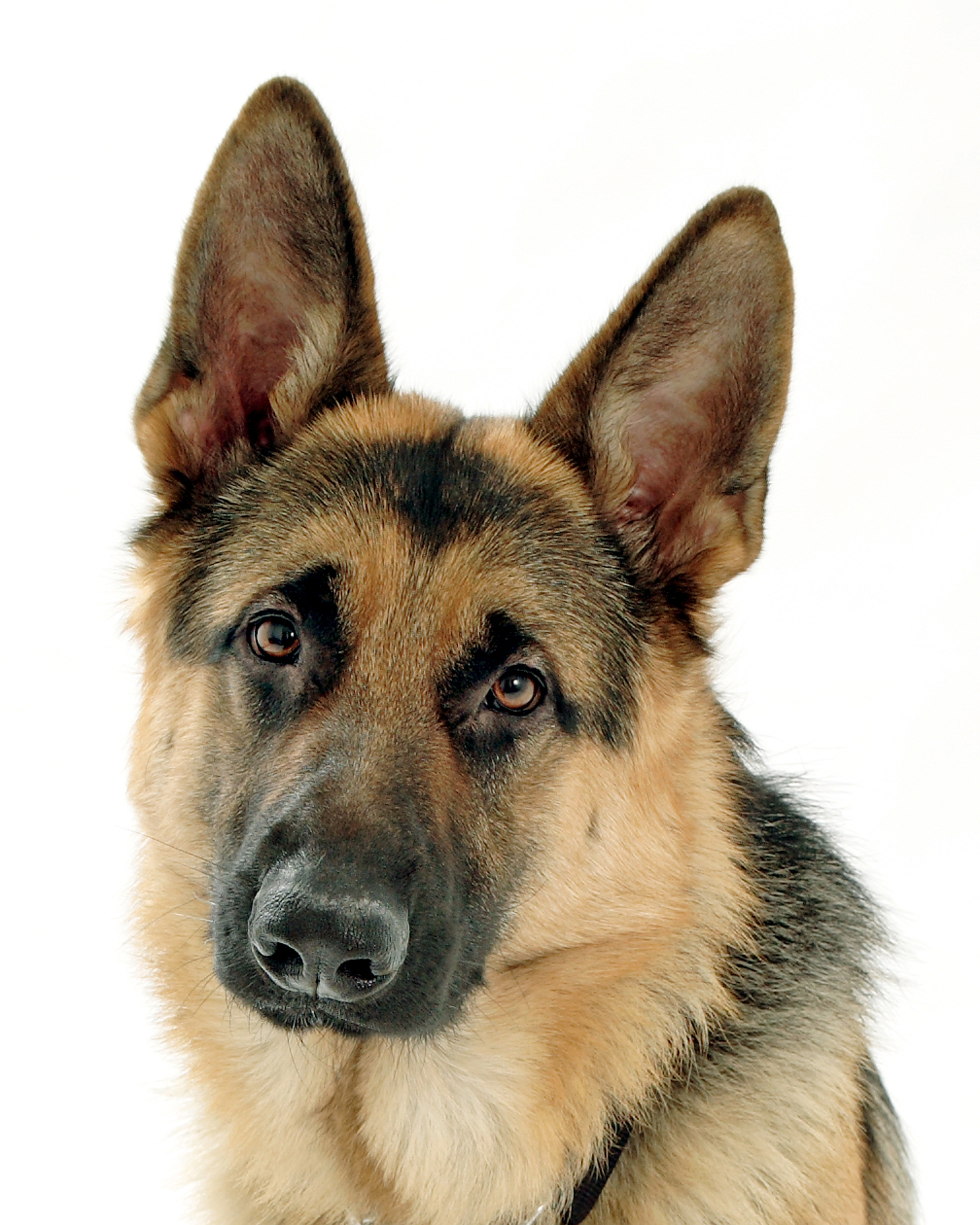 It happened so quickly in the dark—a sudden image in my headlights of something, an animal maybe, it could have been a goat or a sheep—and before I could react I felt the sickening thud. I had been driving in the high desert at night, west of Yucca Valley, having set my cruise control to a comfortable 60 for the two-lane rural road, trying to be careful. And now this.
When the car came to a stop I turned around to look for what I had hit. In the headlights I saw two guys at the side of the road, huddled over something. I stopped.
They didn't say anything when I approached them, since there was nothing to be said. Their flashlights illumined the dying body of a dog. It was an old German Shepherd.
"I'm so sorry," I said, explaining that I was the one who had hit the dog, and they nodded, apparently not surprised since it had wandered off before. They assured me that I was not at fault. I offered to take it to the vet, but we examined the body. There was a bad head wound. Nothing to be done. I gave the guys some money, my contribution if they decided to take it to the vet anyway, which I knew they wouldn't do, but I wanted to do something. All I could do was to look down at that old German Shepherd body, oozing life.
She reminded me of our own German Shepherd, Rajah, a dog that we had years ago. He was a wonderful dog, a dog of dogs. When we found him and took him in, we were uncertain whether Brandenburg, our Cocker-Retriever mix would allow such a huge and fierce-looking rival into the house. But Rajah knew how to be deferential when needed, and how to be protective when required. He used to guard Sucheng like a sentinel, showing his ferocious teeth if anyone seemed to threaten her in the least. But in affectionate moments, he could be such a lamb.
I miss Rajah. I miss not having a dog in my life.
Years after he was gone we talked about him and about Brandenburg as if they were still alive. You can also visit this site .. It is strange how sometimes death can bring you closer to someone than when they were living.
I feel that way about my brother John, who weeks ago was yanked from us by a tragic airplane accident. Now I think of him all the time, wondering how he would respond to this or that, wanting to share some amusing trivia with him.
I think of my sister Carolyn, who died several years ago of Parkinson's disease. I still talk to her as if she were here. And I think often of my fallen colleagues, including Bob Bellah and Ninian Smart, and of my parents, and my wife's parents. It is strange how close we can be to those who are, in a sense, as far away as time and space can be.
And now I think of that poor dog beside the highway tonight. I wonder whether she had a happy life, whether she was coming to her master when she crossed the fateful highway, whether in her old age she could not see the oncoming car.
I think about her, and am close to her, and I don't even know her name. But once again, in an odd and twisted way, I have a dog.